A selection of our case studies
New multi million pound grade A office scheme comes to West Bridgford - Edwalton Business Park
Measures and Company are providing full development management and joint agency service (together with Richard Sutton of NG) on Nottingham's first speculative, Grade A office scheme due for completion at the end of this year. Edwalton Business Park will provide detached, two-storey office buildings of high architectural merit with a real focus on quality and sustainability.
The four units range from 5,500 to 7,000 sq. ft. with generous parking, vaulted ceilings and sustainability at the forefront of the design. One of the units has been pre-sold to cutting-edge dental practice The Campbell Clinic and a second unit is pre-let to Investment Management firm Brown Shipley who will be relocating from their current base in Nottingham City Centre. Of the remaining two office units, one is now under offer leaving just one unit of 5,500 sq. ft. available.
The freehold owner of the Edwalton Business Park Development, Colin Campbell said
"Measures and Co have been instrumental in the success of the development of Edwalton Business Park. Their experience and insight in the world of property development and project management are extraordinary and there is absolutely no way that we would have made anything like the progress we have made on this project without their knowledge."
The prime location of Edwalton Business Park allows easy access into West Bridgford, Nottingham and the wider area with quick access to the M1, Nottingham Parkway Railway Station and East Midlands Airport.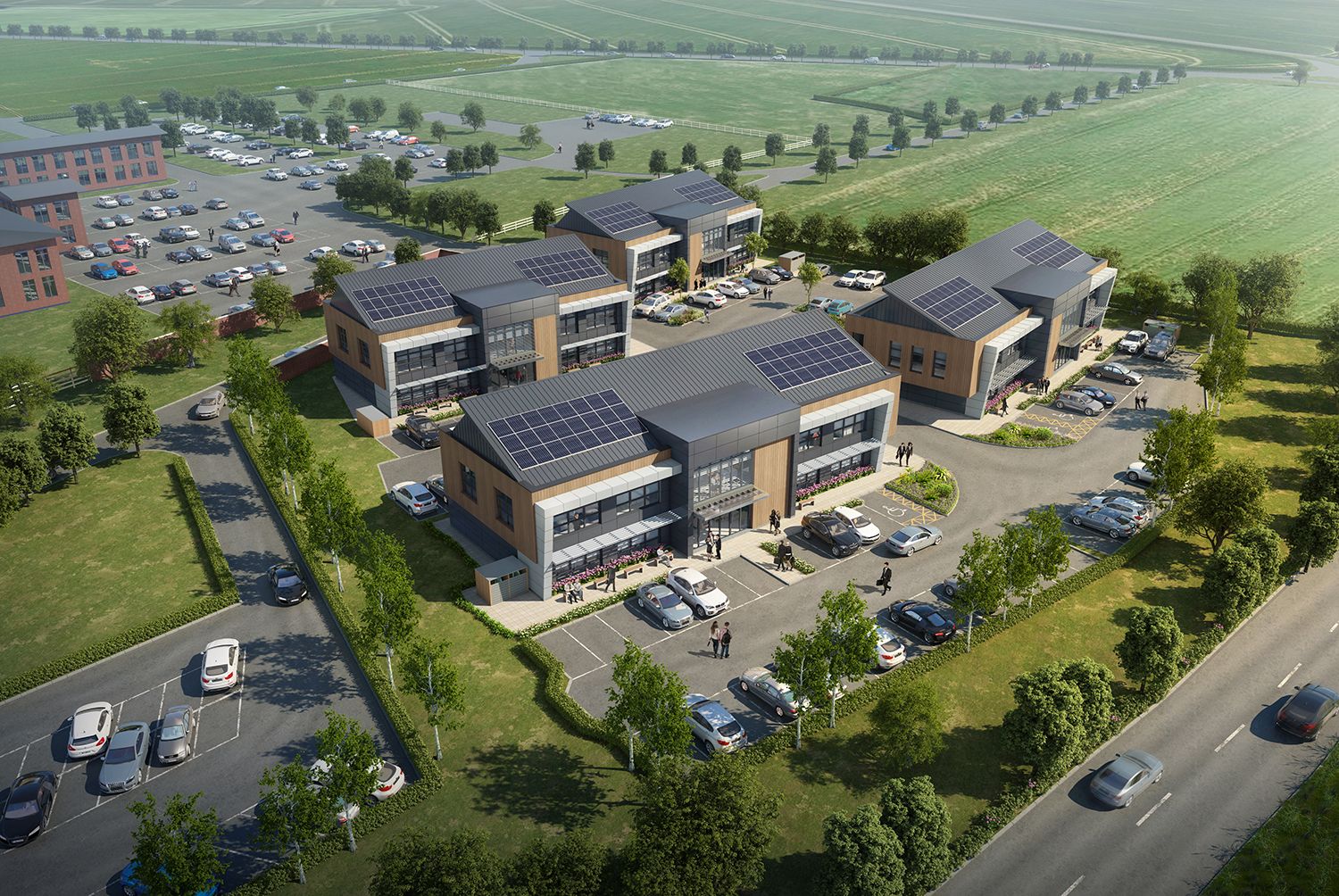 Stunning new offices opened in West Bridgford, Nottingham
Property development consultancy Measures and Company partnered with Nottingham business Cosmetic Digital to support the completion of prestigious, new offices in the heart of West Bridgford. The circa 2,000 sq. ft. premises are situated at 2 Priory Road and directly opposite Marks & Spencers' main entrance.
Cosmetic Digital, who nationally provide digital marketing services into the dentistry and aesthetics sector, appointed James Measures to support and consult and on the complex property conversion.
Business owner Adam Hampson of Cosmetic Digital said "I am a firm believer of 'You don't know what you don't know!' and from Day 1 it was clear James had the right expertise, experience and knowledge to save us a lot of money but also time. He introduced us to several excellent companies and contacts from planning consultants and architects to party wall surveyors – all of which delivered too. James was always quick to call, meet and respond and offer solutions in a no-nonsense manor which is rare and refreshing."
Warrington office secured for international construction company John Sisk & Son
Property development consultancy Measures and Company have partnered with Irish Property Investor, Capwell Property Partners, to relocate their client and tenant John Sisk & Son into new office premises in Warrington. Number 4 Ibis Court on Warrington's Centre Park was bought for £725,000 and comprises 8,300 sq. ft. The property was renovated to a very high standard and let to John Sisk & Son on a 14-year lease.
The Managing Director of Capwell Property Partners Will McCabe said:
"Measures and Company were totally focused on finding the right property to provide our tenant, John Sisk & Son, with great office premises to relocate to at Centre Park, Warrington with a resultant, high value property investment. As well as sourcing the correct property, James Measures negotiated a very competitive acquisition price and provided further advice on our tenant's lease terms, fit-out and other property matters.
The experience, insight and hands on approach James' offers was a real contributor to the success of our purchase in the north-west of England. I would highly recommend Measures and Company to others looking for property advice on similar projects".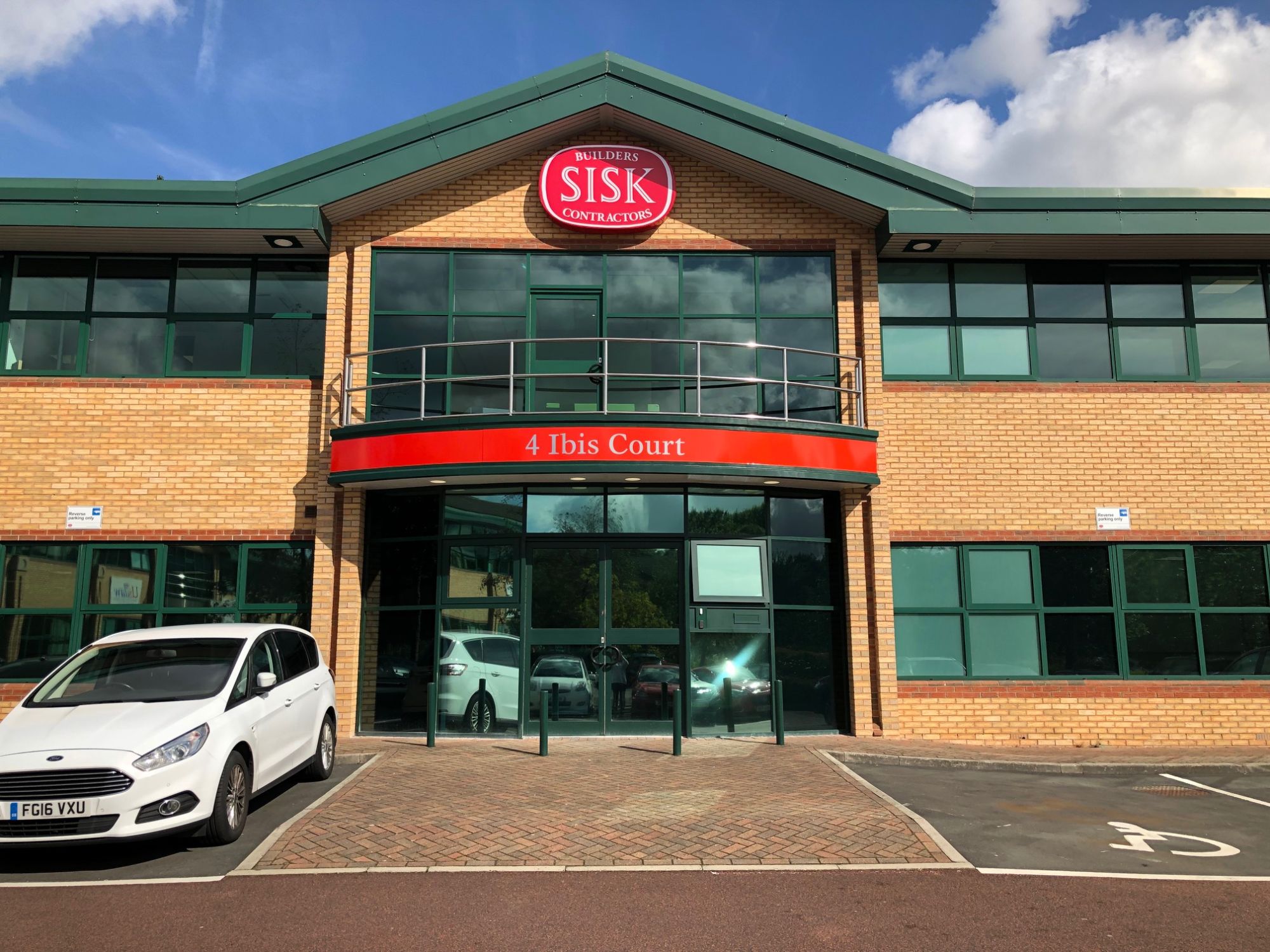 New Grade A offices for Air Logistics at East Midlands Airport
Following the merger of Air Logistics and Heavyweight Air Express, new combined offices were required to house both companies. Development agency Measures and Company assisted with establishing new offices by negotiating new lease terms at Donington Court, Pegasus Business Park, East Midlands Airport, as well as advising on the fitting-out design and procurement process. Air Logistics moved into their brand new 7,400 sq. ft. Grade A offices in March this year.
The CEO of Air Logistics Group, Stephen J Dawkins said "Measures and Company ensured a smooth relocation of our corporate head office functions from two separate locations into our elegant new offices. As well as negotiating competitive lease terms, James Measures was extremely helpful in steering us through the whole office design, procurement and fitting-out process. The experience and insight James has in the world of property and project management were a real contributor to the success of our move. I would highly recommend Measures and Company to other looking for property advice on similar projects."
Measures and Company supported the business by handling post occupation issues including the disposal of their existing premises in Castle Donington. James, owner of Measures and Company said "this type of property project is an example of the hassle free, full service we are able to offer and enjoy delivering for our clients".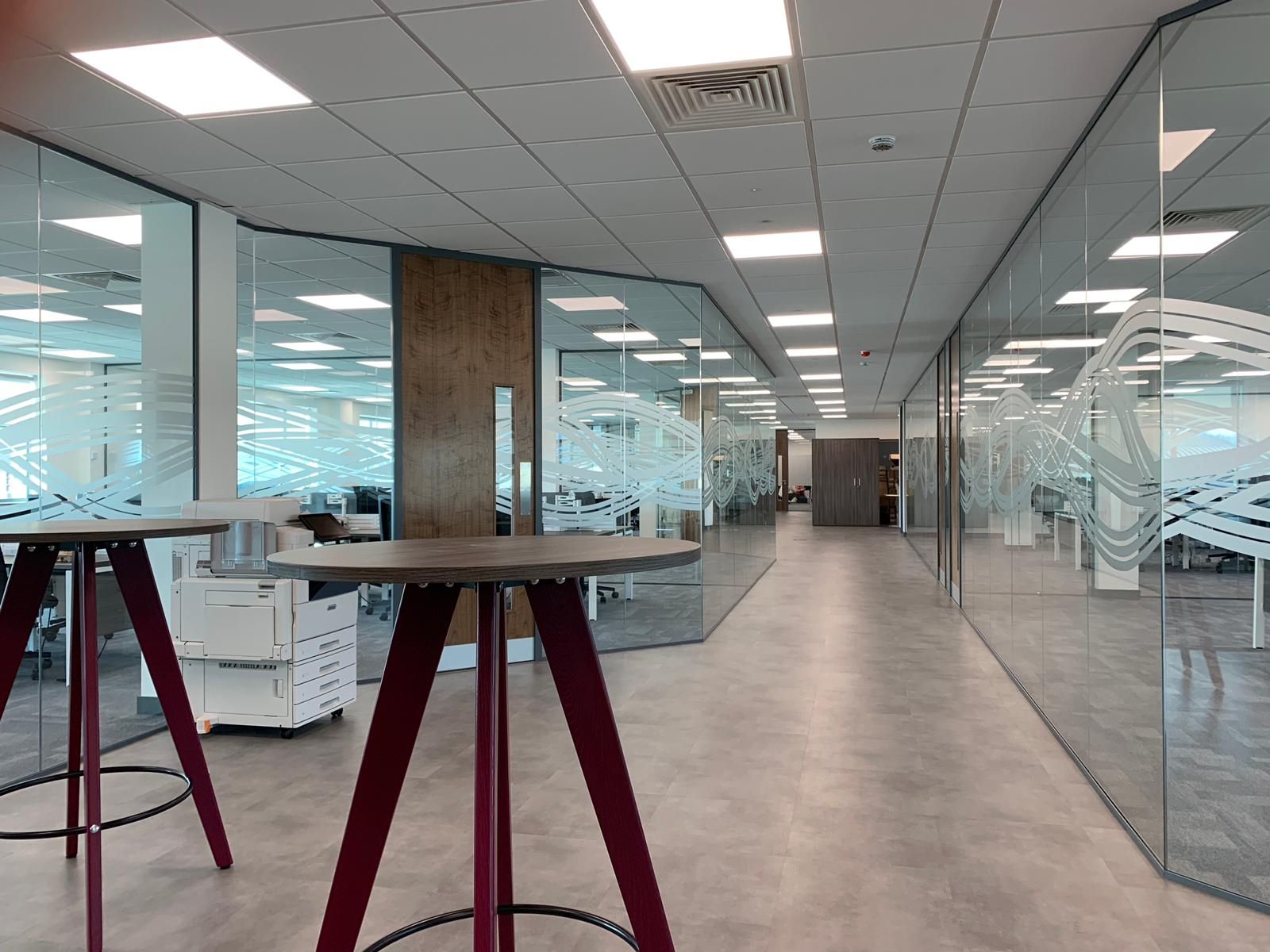 With Korine Property Partners, James Measures and Company managed a complex city centre retail development on London's Oxford Street
This was one of Korine's flagship projects located at 527 – 533 Oxford Street and comprising 16,000 sq ft of dilapidated and badly configured retail space with poor quality tenants. The property was fully re-developed to form 14,500 sq. ft. of double-height retail space with an impressive Portland stone and glazed façade to meet modern retail requirements. The rent roll has been increased from £750,000 to over £1.6 million p.a. for total project costs of circa £4.5 million. On sale, a yield of 4.1% and investment proceeds of circa £38 million were achieved on the basis of leases to quality tenants on 15 year terms.
In achieving this transformation; we had to overcome a number of issues:
Maintain and maximise income from existing tenants right up to start on site.
Appoint a professional team and produce a detailed design.
Rent review and lease re-negotiations.
Negotiations to obtain vacant possession at the appropriate time.
Planning and Conservation Area consents.
A significant number of Party Wall Agreements and dealing with legal issues.
Negotiations for consent with the freeholder (Grosvenor Estates).
Negotiations to appoint a Contractor and manage the construction phase in a difficult, existing building in a busy city centre environment.
Marketing the retail units and lease negotiations.
Sale of the resultant investment.